"I wanted more openness, trust, spontaneity and joy. Jeannie's workshops helped me find them."
- workshop participant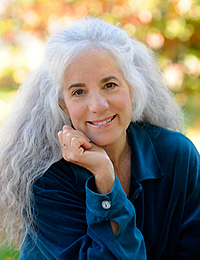 About Jeannie
Jeannie Lindheim has taught for the past 30 years-acting, movement, improvisation, creativity, auditioning and characterization techniques at a variety of educational institutions including:

The Boston
Conservatory of Music
University of Massachusetts - Boston
Harvard University Law School (Theater in the Courtroom)
Boston University
Boston College
Lyric Stage
Simmons College
Lesley College Expressive Therapies Graduate Program
Cambridge College
Wheelock College
Antioch College
American University
George Washington University
The JFK Center for the Performing Arts in Washington, DC.
Jeannie Lindheim's Theater Workshop
She ran her own theater school for 13 years in Brookline, Massachusetts which offered professional theater training for adults.
Hospital Clown Troupe
In 1996, Jeannie went to Russia with the famous Patch Adams and 35 other hospital clowns and started her Hearts and Noses Hospital Clown Troupe, (
www.heartsandnoses.org
) in Boston right after she returned. The troupe has entertained over 50,000 children in the last 16 years.
A Training Program
She wrote a Hospital Clown Training Program- The Art and Joy of Hospital Clowning: Copies of our Training Program have been sold in 23 countries: France, Japan, Australia, the Netherlands, United Kingdom, Portugal, Malaysia, New Zealand, Greece, Singapore, Israel, South Africa, Spain, Germany, Indian Ocean, Iran, Denmark, the Philippines, Sweden, South America, Ireland, Canada as well as throughout the USA!

For more information on the Hospital Clown Training Program visit: www.heartsandnoses.org
Hurricane Katrina
Following Hurricane Katrina, Jeannie and a colleague went to Houston where they did 1,100 'by the cot' visits at the George R. Brown Convention Center. They clowned and supported those who had been evacuated from New Orleans.

Education
Master of Fine Arts - Brandeis University
Master of Arts - University of California
Bachelor of Fine Arts - Ohio University, Boston University
American Conservatory Theater - San Francisco
Royal Academy of Dramatic Arts - London, England
Herbert Berghof Studio (HB Studio) - New York City
She has acted professionally in Boston, Ohio, and California.
Art Training
Cleveland Institute of Art - Design class
One assignment was to put three lines of different length on a white paper. The assignment lasted for a week. And the class was three hours a day. What a fabulous exercise!
Ohio University - Figure drawing
I loved every minute of it. Every graduate student in the class was drawing in charcoal. I took the class as an undergraduate. The best elective ever! The instructor, a fabulous Italian man, came up to me the 2nd class and said, "Ignore everything I teach. Bring in crayons, markers, whatever you want, and just draw what you FEEL." I was in heaven.
Haystack Mountain School of Crafts, Deer Isle, Maine
I took Graphics and ended up sitting on the deck of our studio sketching trees for three weeks. I did do some etching but the trees were my joy every day for three weeks~
Watercolor - Jan Kilburn Damariscotta, Maine and Jeanne Carbonetti in Chester, Vermont. Both women are wonderful teachers.
My inspirations:
The mountains of Vermont, improvisation, being in the moment, having fun, getting in a zone, and playing with colors and textures.

Workshops
Jeannie has conducted over 100 regional and national workshops for primary care and specialty physician groups in Dealing with Challenging Patients and Situations and Communicating to Patients with Life-threatening Illness at some of the following organizations:
Harvard Risk Management Foundation
The Society of General Internal Medicine
The American Academy of Pediatrics
Massachusetts Medical Society
Children's Hospital
Harvard University School of Public Health
The Mass Chapter of the American College of Obstetricians and Gynecologists
Society of Gynecologic Oncologists
Bayer Institute of Health Care Communication
Brigham and Women's Hospital
Massachusetts General Hospital
Beth Israel-Deaconess Hospital
The American Cancer Society
National Speakers Association, New England Chapter
Jeannie coaches professional actors and professional speakers. She has presented workshops on "Dynamic Acting Techniques to Excite You and Your Audience."
Voice-over work
Jeannie has done voice-over work for radio and television. Garelik Farms, Coldwell Banker, Loon Mountain and a long list of others. More information at: (
www.jeannielindheim.com
)
Some of Jeannie's honors include
· The Boston Celtics has a 'Heroes Among Us' program that honors "individuals in our community who have made an overwhelming impact on the lives of others." Jeannie was selected "because of her dedication to brightening the lives of the ill children of Boston's hospitals."
· Jeannie was honored at the Magic 106.7 Exceptional Women Awards Luncheon in May 2003.
· Jeannie was chosen to be featured in Joanne Gordon's book "Be Happy At Work, 100 Women Who Love Their Jobs, and Why." Joanne Gordon interviewed 100 women, including Jeannie, who love their jobs, probing the "why" and "what" decisions they made along the way.
· Jeannie Lindheim's Hospital Clown Troupe was featured on WCVB-TV (Channel 5) magazine-format program Chronicle in a segment entitled, "Clowning Around: Just What the Doctor Ordered."


Back to top of page